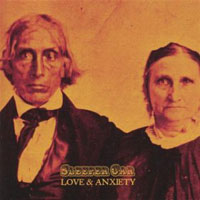 Sleeper Car breathes old-world classicism into the neo-folk revival sound with Love and Anxiety. Romantic violin touches and a glistening pedal steel add to an already gorgeous musical environment. They incorporate elements of Americana, rock, and country while maintaining a modernity that shies from any of those classifications.
These are the kind of honest performers who don't try too hard. They resist the urge to reach beyond their range. There's a Dylan-like restraint to Mike Musikantow's voice that accentuates the conflict between prudence and uncertainty that also appears to be a popular songwriting topic for the front man.
Sleeper Car is cut from a musical cloth awash with a truly unusual quality we can only vaguely recognize as sincerity. It's beautiful.
By Andre Fini