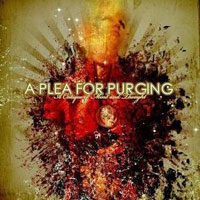 Anyone who includes the lyrics, "raise your glasses high," is probably someone I can get along with. Nashville-based A Plea For Purging may not have the most appetizing name, but they certainly display a keen prowess for metal guitar riffing and amazingly steady backbeats.
Some of these songs definitely belong on the newest edition of Guitar Hero, but the surprising thing about this band is that the pro-Christian sentiment. With song titles like "A Hymn of Praise" and "Sons of Vipers, How Will You Escape the Judgement of Hell," it's easy to see their songs as doughy bits of positivity wrapped in the aura of metal-core.
There's something important being said here, even if it is being screamed through a blaze of high-end solos.
By Andre Fini