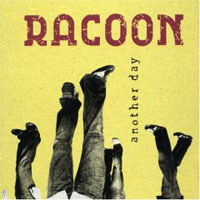 Although the four-member band Racoon is Dutch, they can best be described as a band you'd see performing in an Irish or English pub encouraging sing-a-longs. The group consists of Bart van der Weide on vocals, Dennis Huige on guitar, Stefan de Kroon on bass, and Paul Bukkens on drums.
The band mingles folk rock injected with social commentary, with mostly ballad material and story like lyrics. Songs like "Brother", "Close Your Eyes", "Love You More", and "Laugh About It" are the type of tunes that you would expect to hear in movie soundtracks.
The group is extremely unique, and at times reminiscent of U2, and Paul Simon in both song structure and delivery.
Review By: R.M. Engelman